OVARIAN NEUROENDOCRINE CARCINOMA-CASE REPORT
CASE REPORT
Autores:
Herraiz Roda J, Maazouzi Y, Llueca Abella, Piquer Simo D. DMedina Medina C. Escrig Jos J.
This paper refers to a case of high-grade ovarian tumor with neuroendocrine differentiation in University General Hospital of Castellon.
The gynaecologic literature refers to this tumor an incidence less than 0.1% of all ovarian tumors, and represents nearly 3% of all neuroendocrine tumors.
We present the case of a 70-year-old woman who presented an ovarian neuroendocrine carcinoma with associated carcinomatosis.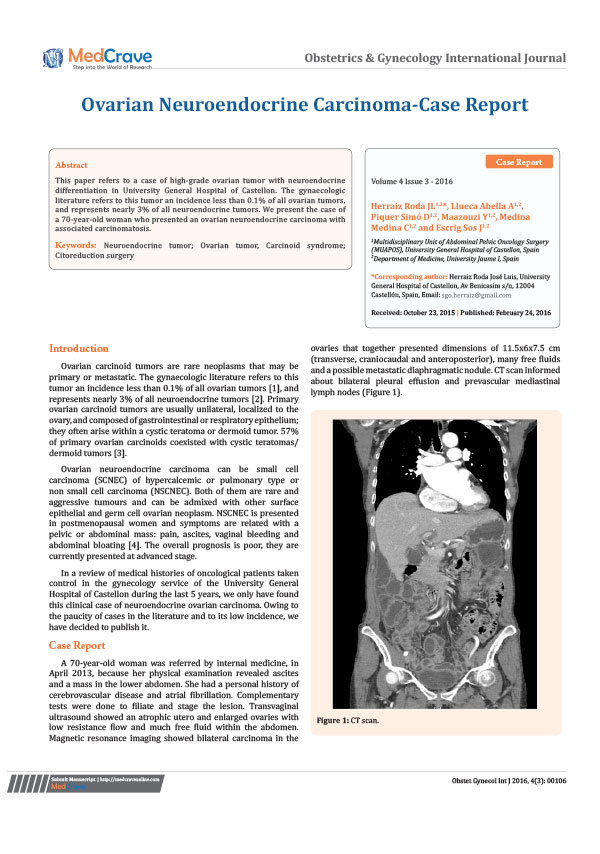 Medtronic Chair of Surgical Training and Research
Multidisciplinary team-work surgery for best results