PRIMARY T-CELL NON-HODGKIN LYMPHOMA OF THE VAGINA
CASE REPORT
Autores:
L. Herráis, A. Llueca, Y. Maazouzi, D. Piquer, A. Palmeiro, E. Calpe.
The primary a ectation of the female genital tract in non- Hodgkin lymphomas is rare and represents 1.5–2% of all extraganglionar primary lymphomas.
The most commonly a ected areas are in the ovaries (50%) and cervix, while the uterine and vaginal a ectation remains extremely rare (6%).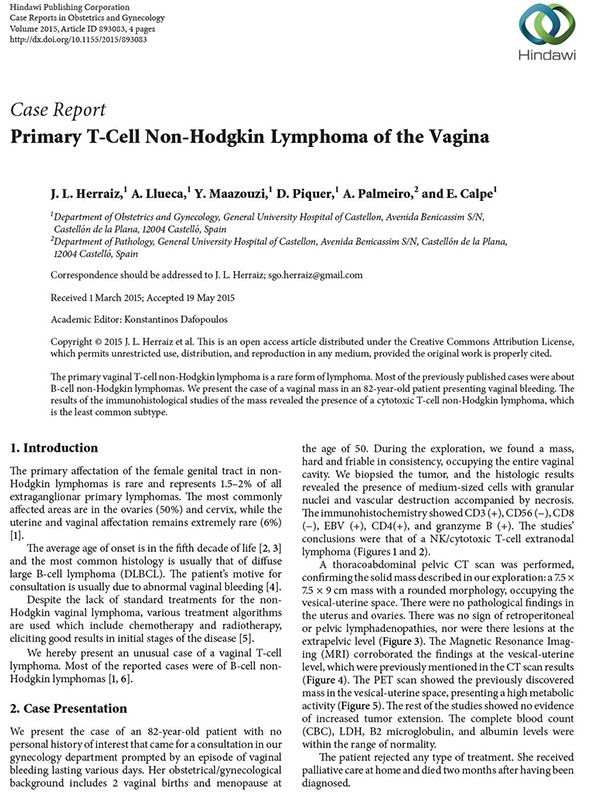 Medtronic Chair of Surgical Training and Research
Multidisciplinary team-work surgery for best results